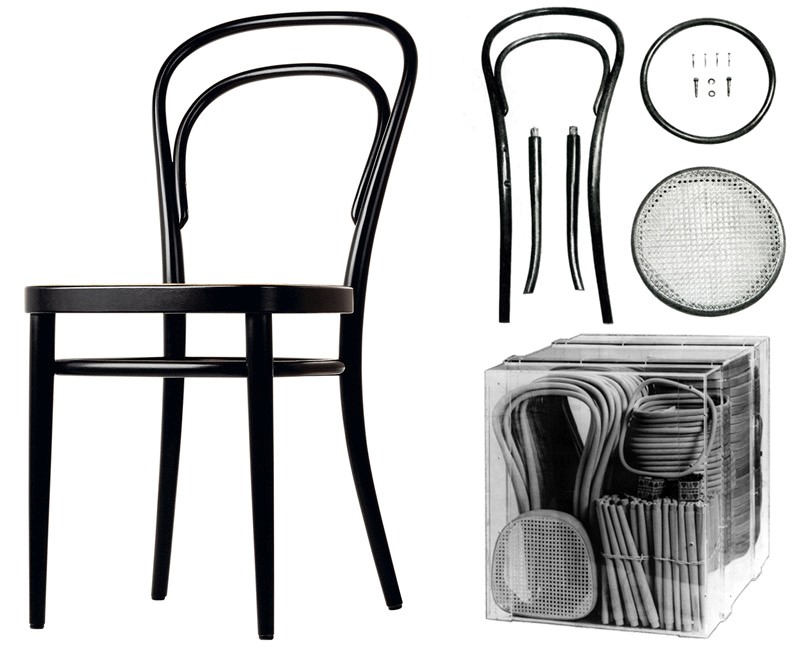 "Never was a better and more elegant design and a more precisely crafted and practical item created."
Le Corbusier
In the 18th century Europe, chairs were still considered a luxury item. Despite the new and innovative methods of mass production, brought on by the industrial revolution, crafting a chair was a labor-intensive task requiring specialized craftsmen, resulting in a product being far too expensive, for most people.
An additional challenge for mid-18th-century furniture makers, in general, was the rapid growth of cafes and bistros and the demand for large quantities of affordable chairs in short time spans.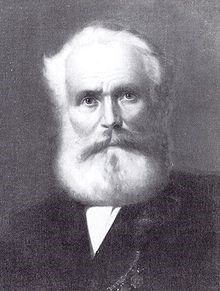 The challenge was if chairs can be constructed in a way that keeps both the production costs and production times low.
The challenge was accepted by the German-Austrian cabinet maker Michael Thonet and his response was the now famous Chair No 14.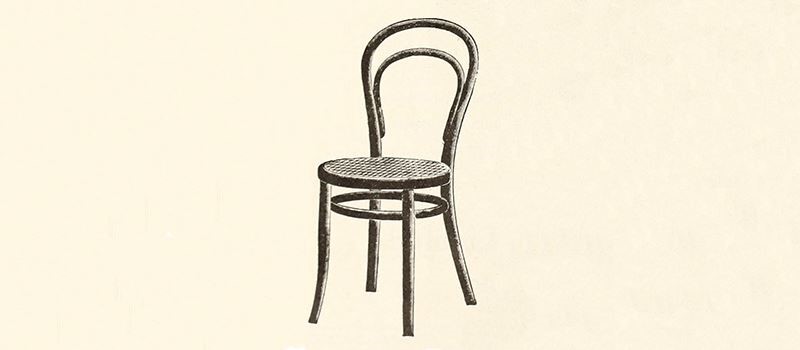 The construction of the No 14 chair, requires only 6 pieces of wood, 10 screws, and 2 nuts. The wood was chemically treated with steam in order to be curved in shape (steam-bending).
The construction and assembly did not require specialized craftsmen and it could also be disassembled for ease of transport.
Since its first appearance in 1859 and up to the 1930s more than 50 million No 14 chairs were sold, making it not only the world's first mass-produced piece of furniture but also one of the best-selling chairs of all time.
Additional information:
https://en.wikipedia.org/wiki/No._14_chair