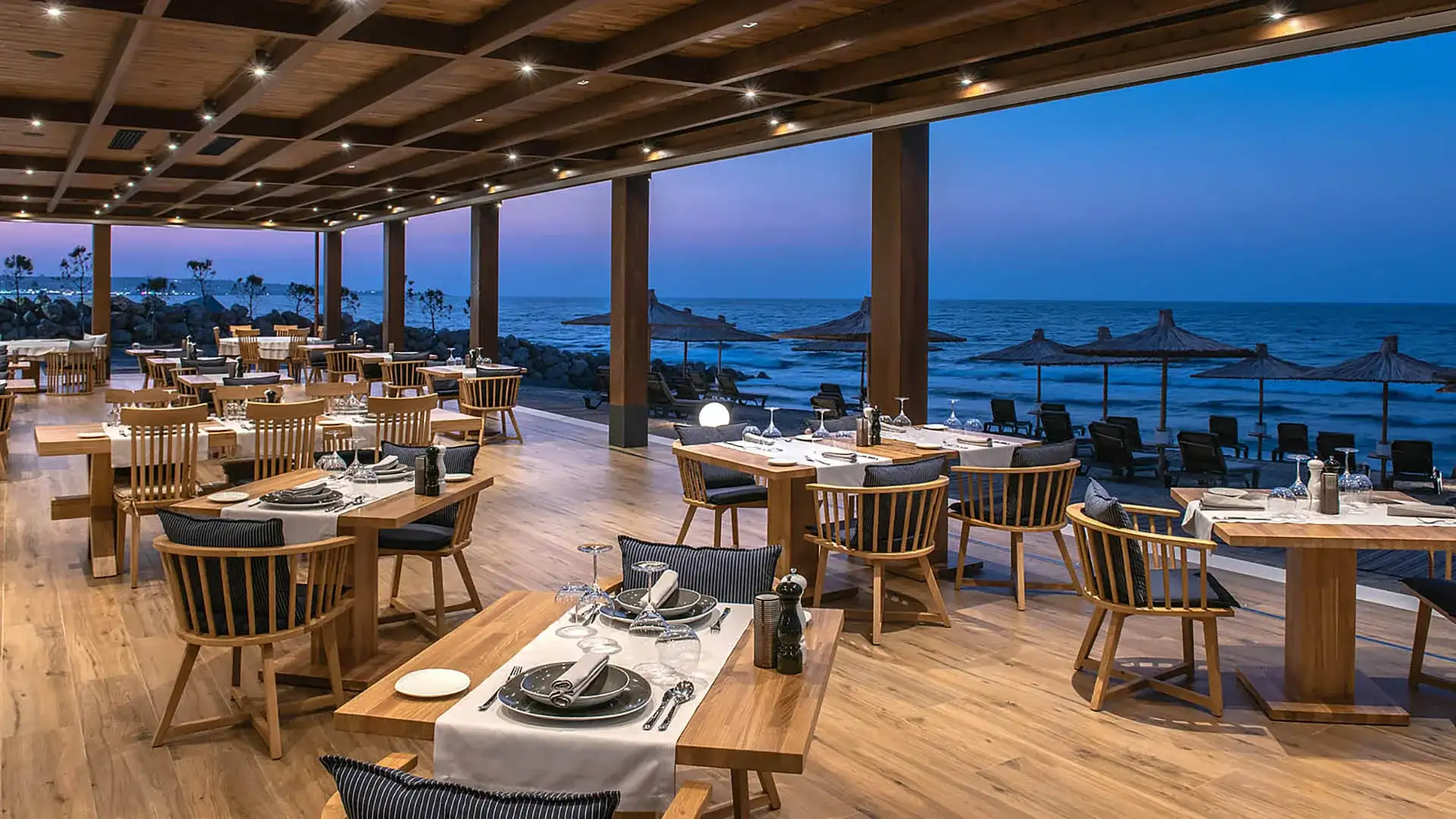 Nana Princess Resort
Hersonissos Crete Greece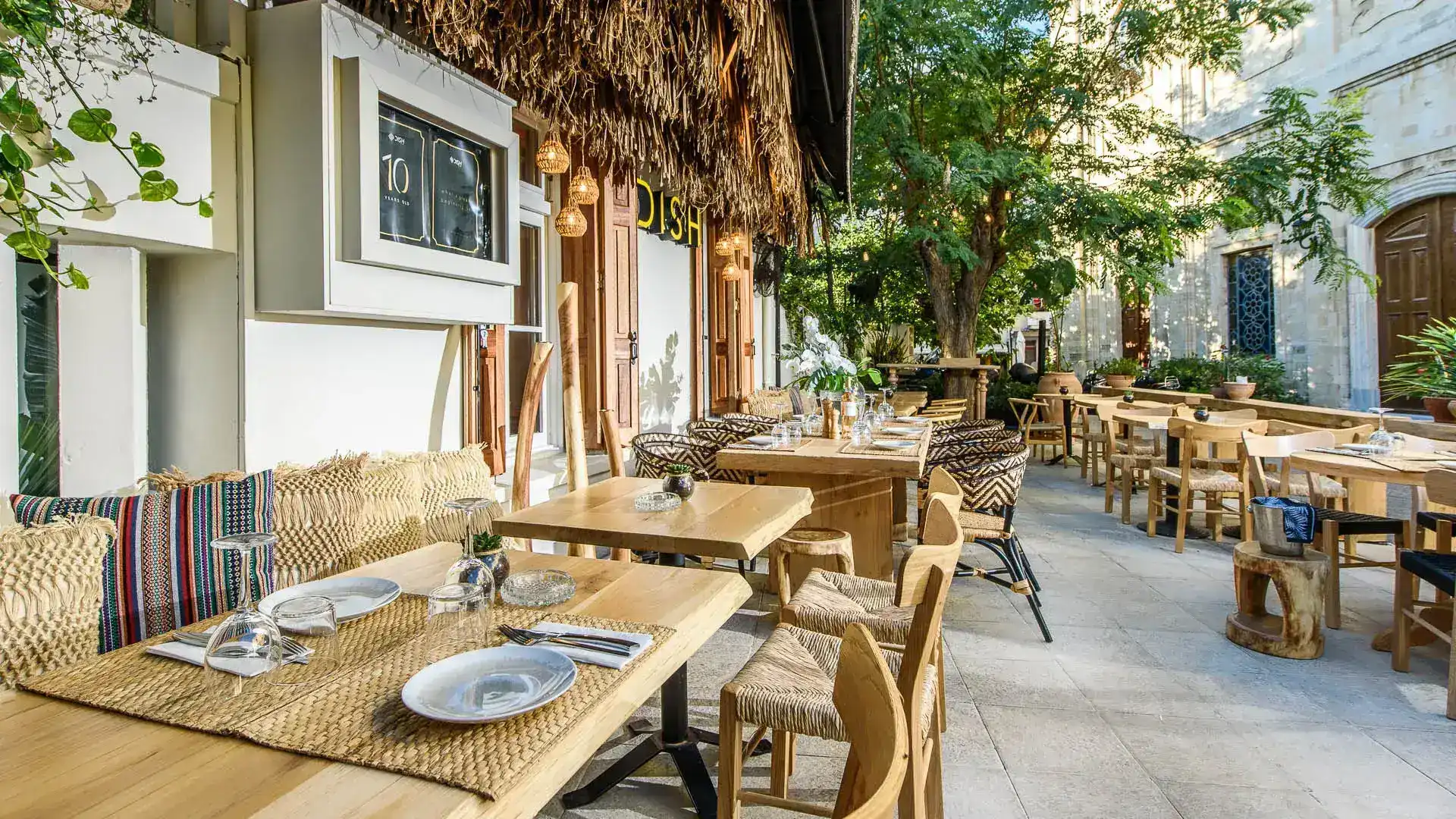 Dish Bar Restaurant
Heraklion Crete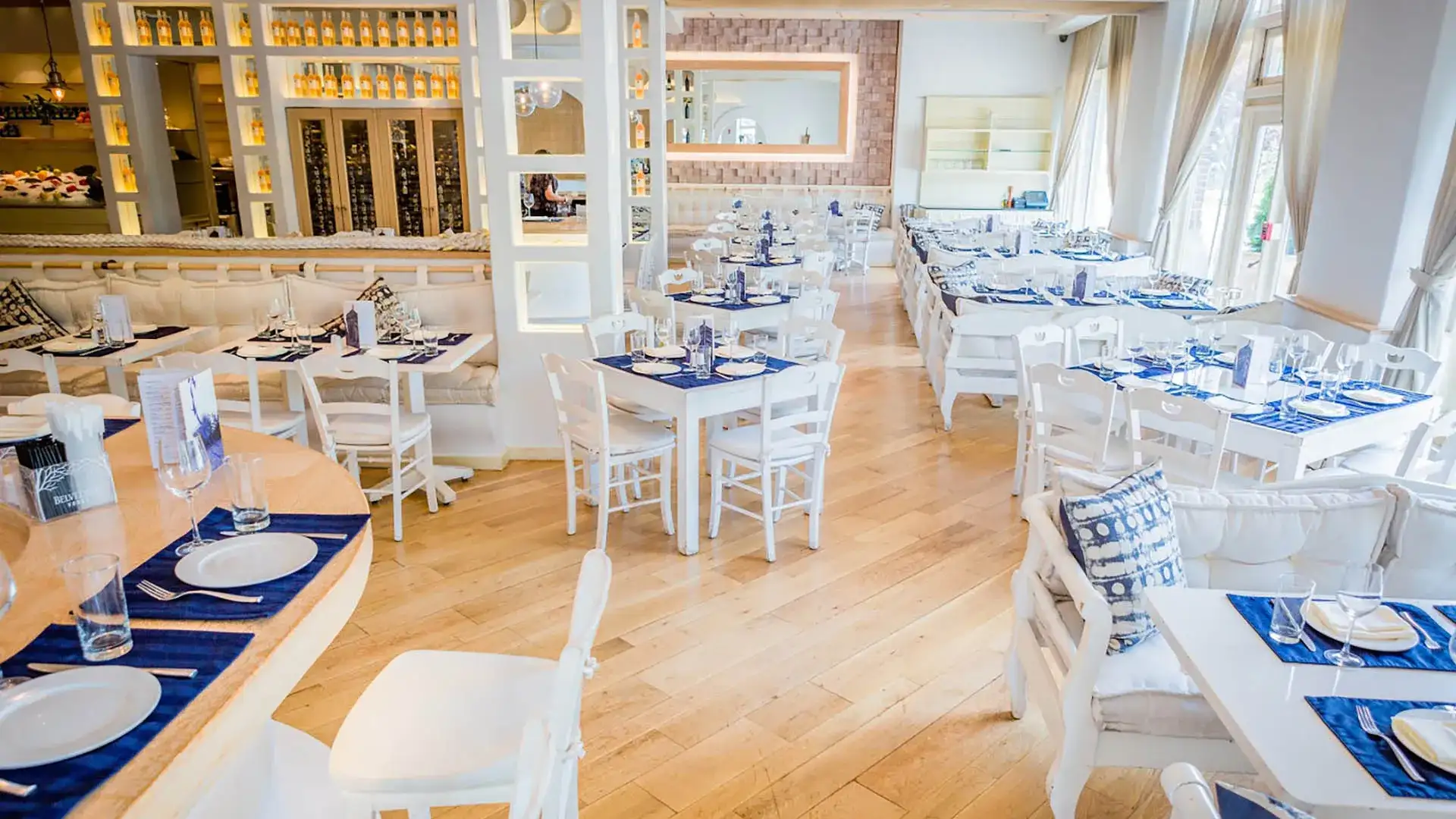 Kyma Restaurant
New York City - USA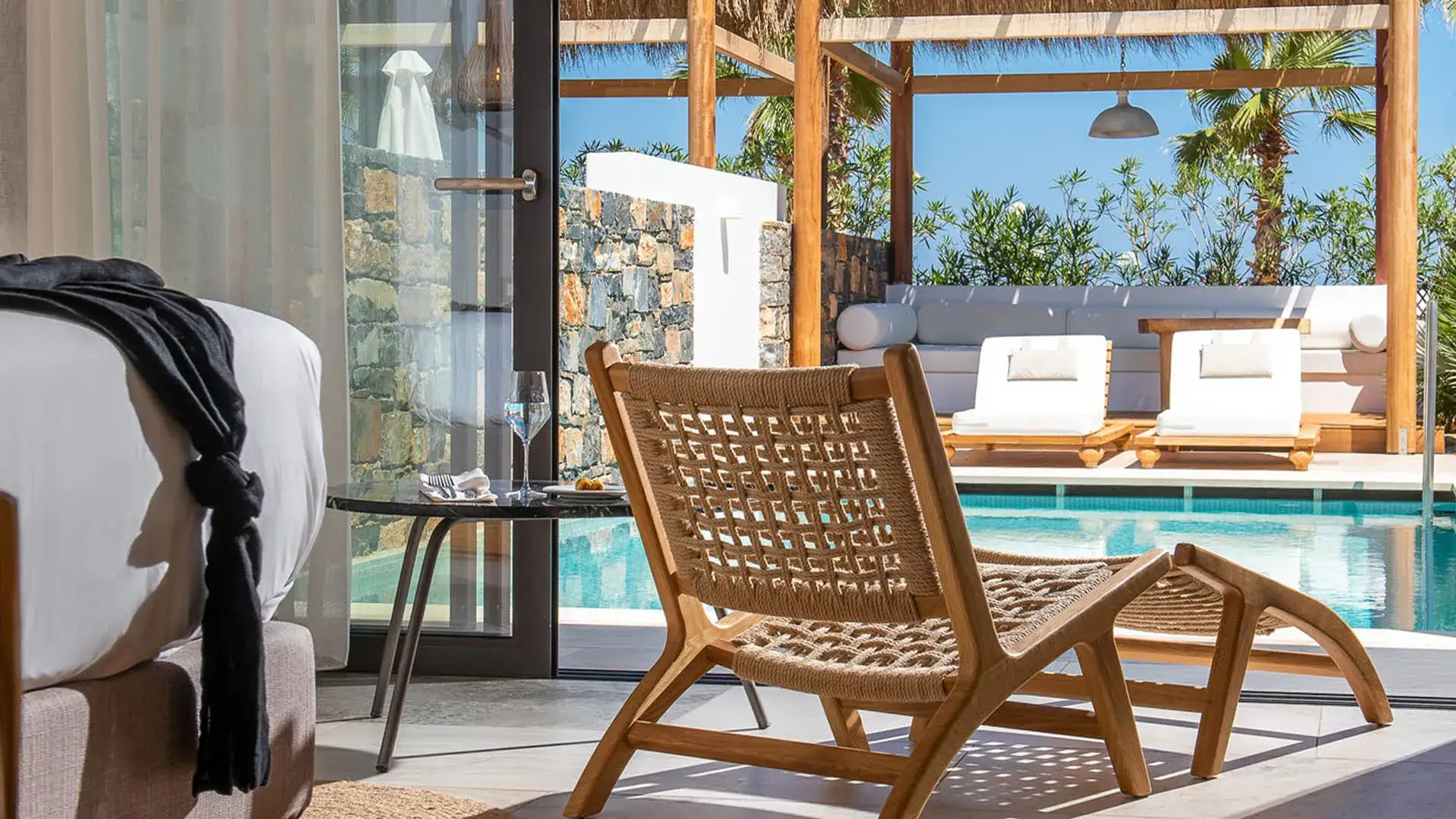 Stella Island Luxury Resort
Analipsis Hersonissos Crete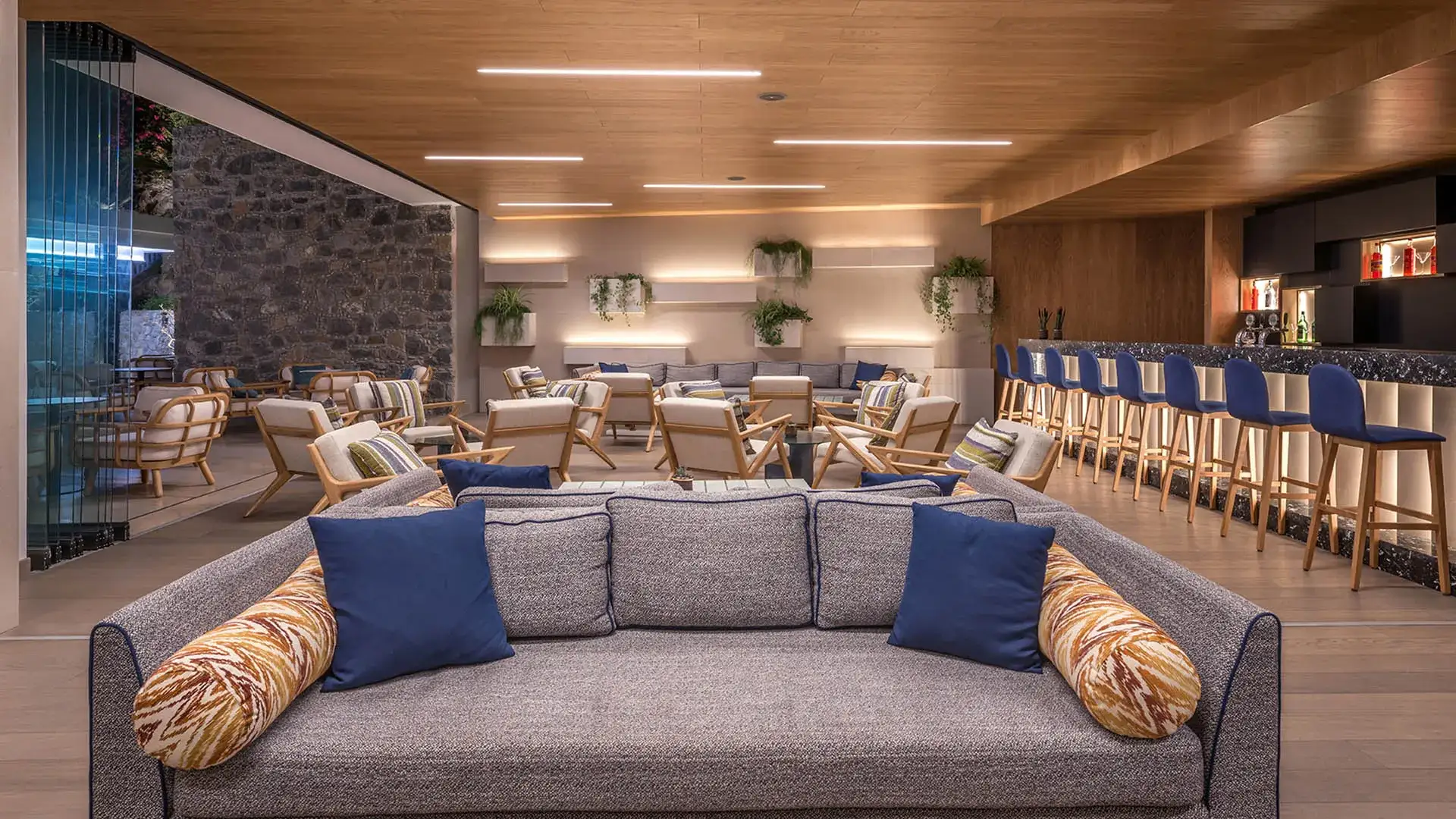 Mitsis Rodos Village
Rhodes Island - Greece
The 100 year experience our company has in the manufacturing of furniture, in connection with the continuous enhancement of our production units, and our investment in state-of the-art machinery and technologies, guarantee us to provide our customers with unique solutions and proposals for every professional and home space.
With passion, patience, and perseverance, we create and design products of all styles (Traditional, Classical, Modern, Boho, Danish, etc.). We are constantly introducing new materials to our creations (metal elements, various rope braids, cords, fringes, etc.), but we also use different varieties of wood (Beech, Oak, Rustic Oak, Iroquois, Dabema, Niagara, Movingui, Marine Plywood, etc.).
All About
Imports
The ever-increasing needs and requirements, beyond our wooden constructions, (like Rattan, Aluminum, Polypropylene, etc.) have directed us to create collaborations with internationally renowned companies, therefore allowing us to design new products using innovative materials.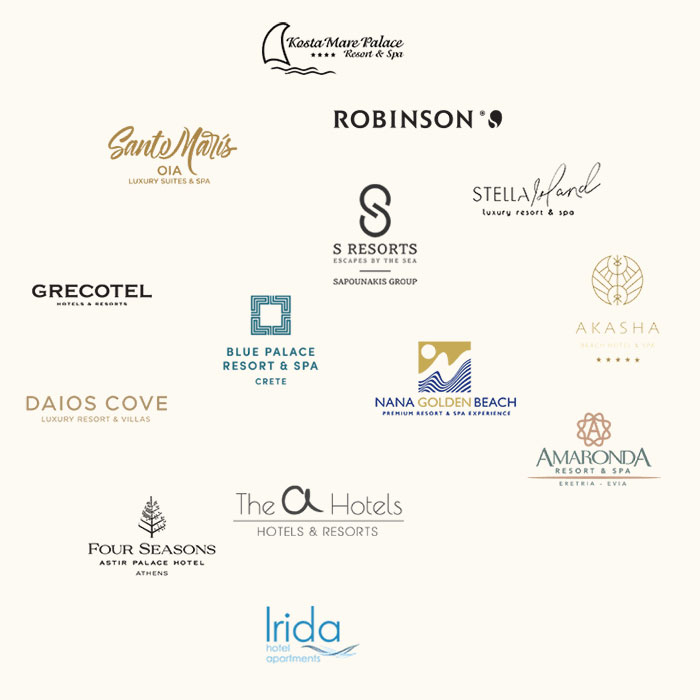 All About
Customer Relations
The main objective of our Company is long-term and creative collaboration with each customer individually.
All About
Ideas & Design
The highly trained staff in our Design Department is always available to assist and in combination with the ability to implement the usage of various other natural and/or synthetic materials (ropes, wicker, reeds, wallpaper, HPL, etc.) from all over the world, the possibilities are endless.
All About Special Projects
& Interior Designers
In collaboration with major architectural offices from all over the world and with Interior Designers, our company undertakes the implementation of large projects for professional areas such as cafes and restaurants, but also the construction of tailor-made, interchangeable furniture and fixed furniture for Hotel rooms and for Hotel common areas like dining halls, lobbies, pool areas, etc.
{"visible_panels":"5","width":"1920","height":"800","orientation":"horizontal","panel_distance":"0","max_openedaccordion_size":"100%","open_panel_on":"hover","shadow":"true","autoplay":"false","mouse_wheel":"false"}